last night i went to
Funfair
again with my bestfriends.
but this time, there were only
US
. no more those new friends.
Anne
realised that
that
Saturday night was not satisfying since we went on our seperate ways.
so, she said we need to go once again, we did and it was
indeed FUN
!
i just can't help but to love my bestfriends. especially that Anne who is always
thoughtful
.
at first, i actually couldn't go because my mum wouldn't send me.
Anne insisted me to go so she told her friend to pick me up.
i was like,
"Noooo. It'll be troublesome. You guys go, I stay at home"
.
in the end, they did pick me up and my face was
9 inches thick
all the way to the Funfair.
i was too embarassed until i forgot to say thank you.
[but i already did say thank you on Facebook, so no big deal right? :P ]
Anne and her cousin arrived.
Lanie
said she was on the way. we waited for like
50 minutes
but she said she was still on the
freaking
way. =,=
i once heard those juniors said,
"Why we call it 'on the way'? We supposed to call it 'on the road'. Stupid people who called it OTW."
*double facepalm*
i don't wanna live on this planet anymore.
if you're on that freaking road, that means you are
STANDING
on that road.
if you're
ON THE WAY
, that means you are
MOVING your butt
to go to a certain place.
seriously!
these new generations are getting more stupid.
their childhood are going to ruin our childhood!
what's up with that new Disney star?!
[this is my generation's Disney star. 90s generation is awesome]
and now tell me what the freaking HECK IS THIS THING?!!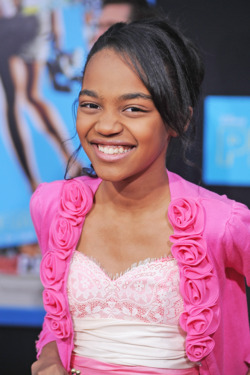 just some
boobless thing
came out from nowhere who don't deserve to be on Disney.
*banging a head on the wall*
anyway, back to the main subject,
the first thing we rode was that freaking
Sudden Impact
which i said i will
NEVER
ride.
at first when i saw people riding it, i was like
'Hah. Boring. Not challenging enough'
.
however, i knew i was wrong when i was flying in the air.
i hate height.
the handle that we were supposed to hold onto wasn't strong enough, okay! people could
DIE
riding it! i could die.
i almost got out from my seat. freaking Sudden Impact. i will never take any risk to ride freaking shit again.
YOLO = you only live once.
freak that shit. that doesn't mean i need to die in a tragic way.
after the Suddent Impact has ended, my whole body went
numb
.
it felt like i was a drunk person.
next, we went to that
i-dont-know-what-but-they-called-it-octopous.
thankfully i didn't ride it this time because it was absolutely killing.
why? Lowong told me that actually it has a seatbelt.
i don't know if she
misinterpret
or something like that. but i wont ride that thing anymore.
they rode it. i was waiting for them with a friend called
Abelle
.
she was
friendly
. it was like we've known each other for such a long time already.
so i was being very friendly too :D
hey, if you're friendly with me, i'll make sure to treat you 100 times more friendly.
next thing was, we rode that
Tagada
.
while we were queuing up, we saw this one girl that's riding Tagada
fell down
.
here's the trick. if you
don't have fun
while riding it, you absolutely WILL fall down.
if you
do have fun
, and you let yourself bounce along with the Tagada, you surely will NOT fall.
trust me.
when it's about our turn to ride that Tagada, i ended up sitting with this
one freaking black stranger
.
he was black, he has a strong gel smell, he was hairy,
my bestfriends were laughing at me, i need to kill myself straight away.
he was smiling. so ewwwww! did he just have the slightest thought that i'm gonna hold his arms?!
*pulling the trigger*
i admit it that i was NOT having fun.
who would have fun if you have a hairy black stranger beside you?!
his butt bouncing beside my butt.
WORST
time ever.
i repeat, i was not having fun. so i almost fell down.
only a little 1 minute left and i will
COMPLETELY
fall down.
thankfully and fortunately, the Tagada stopped.
so embarassing. i hope people didn't saw me looking like that.
after that, they decided to ride that
Rocket
. kill me. there's no way i'm going to ride it ever again.
for my whole entire freaking life.
this time, Abelle decided to join them too since she's going back home after one game.
since i insisted not to ride that thing, i waited for them alone.
alone
alone
alone
alone
alone
*echo*
until
Azmil
came to me and we were having
a friendly conversation
.
seriously, i don't know why people were being so friendly with me.
i guess maybe they were too excited being in the Funfair so
they were such in a good mood
.
after the Rocket ended, my bestfriends said they felt like puking off after riding that.
:)
*evil smile*
fortunately i didn't ride it.
finally, we decided to go to that
Tagada
for the second time.
i was like,
"Okay! I need to recompense my pride for riding that Tagada hideously just now."
while we were queuing up, i heard someone called my name.
i turned around and saw
one of my CS friends
. he called for me, so i walked to him.
we were having a friendly conversation too!
seriously. i admit it that
boys are way more friendly than girls
.
if girl meets girl, they will looked at each other with an evil stare.
if boy meets girl, they can smile with each other and the situation will become friendly.
that is why, i always have the opinion that
boy friends are more better than girl friends
.
first of all, boy friends don't care about how your face look like as long as you're kind.
second of all, they don't do gossip like girls do.
third of all, most of the boys think that friends are more important than their girlfriends.
gender discrimination?
freak that shit.
why should i be friends with girls only?
if you don't have boy friends, you are seriously dull.
pardon me for my straightfowardness but you are dull and should get a life.
back to the sub topic, for the second time i rode that Tagada,
i was having fun!
because i was in the middle of my bestfriends and near the end of the handle.
i lifted off my feet and let myself bounce along with the Tagada.
i found that i didn't even felt like falling down.
B-) like a freaking boss.
after that, we were all a happy freaking family and i decided to go back home.
i get back home at
11PM
. the first thing i did when i get back home was obviously tweeting.
tweeting is FUN if you have a Twitter crush.
well,
i do have a Twitter crush
. why should i hide that
cute
fact from my blog?
while i was taking a shower,
i realised that my arms were both full with bruises
!
up until now, there are still bruises on my arms!
i planned to sleep until
1PM
today but these bruises keep on hurting.
i was forced to get up from my bed and drink a cup of coffee.
it's Monday and i don't feel like doing anything.
i want to go to the library but...
i am just too lazy.